New York City residents were seen lining up outside an Upper East Side coffee shop Tuesday after the store's entire barista staff quit because of the owner's support for Israel, according to reports.
FOX 5 in New York City reported that customers were lined up around the block at Caffè Aronne after news spread that the shop's baristas walked out.
GEORGIA WOMAN WINS $3M SETTLEMENT FOR HOT COFFEE SPILL AT DUNKIN' IN 2021
The coffee slingers allegedly walked out after the owner, Aaron Daham, posted pictures of the hostages taken by Hamas terrorists during the Oct. 7 invasion of Israel.
"New York came together and supported us. It's really very special," Daham told the station. "We put up Israeli flags in all of our locations, and then we put up kidnapping signs in all our windows and I think that's what upset our team, a lot of people were not willing to be a part of that and called it quits."
LANDLORD TORCHES NEW YORK HOME AFTER TENANTS STOP PAYING RENT, BECOME SQUATTERS: AUTHORITIES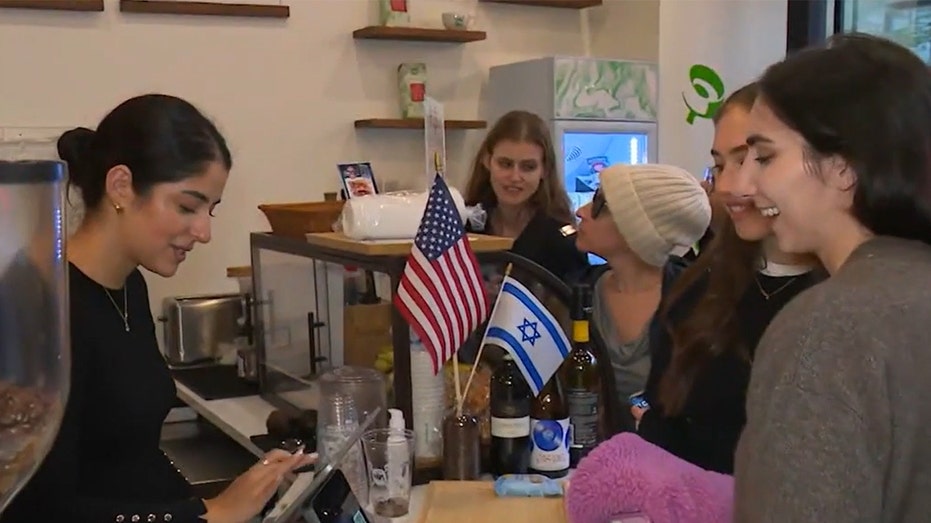 After being left short-handed, local businesses and competitors reportedly stepped up to help out at the café.
The owner plans to donate part of his proceeds to help Israel, and after learning of the benefit, several customers could not wait to purchase something from the café.
CLICK HERE TO READ MORE ON FOX BUSINESS  
"It's all about the Jewish community," a woman waiting in line told FOX 5. "We stick together, and we are proud of being Jewish."