Temperatures are heating up, and that means you're likely going on more iced coffee runs than usual to try and stay cool. If you've been trying to cut back on Starbucks spending, consider this budget-friendly, at-home iced coffee maker. The already affordable Mr. Coffee iced and hot coffee maker is now an absolute steal at 42% off on Amazon.
Say goodbye to watery iced coffee. This Mr. Coffee coffee maker includes an integrated measuring system that makes it easy to brew the perfect ratio of coffee to ice. 
[The coffee maker is] easy to use, easy to clean and a nice compact size," shared one Amazon reviewer. Iced coffee is perfect! I customize my drinks exactly as I like. This purchase will pay for itself VERY quickly by not spending five plus dollars at Starbucks or Dunkin."
Mr. Coffee iced and hot coffee maker, $35 (reduced from $60)
---
More coffee and espresso deals to shop at Amazon
Looking for something a bit different than the Mr. Coffee iced and hot coffee maker? Check out these coffee and espresso maker deals.
L'Or Barista System coffee and espresso machine: $159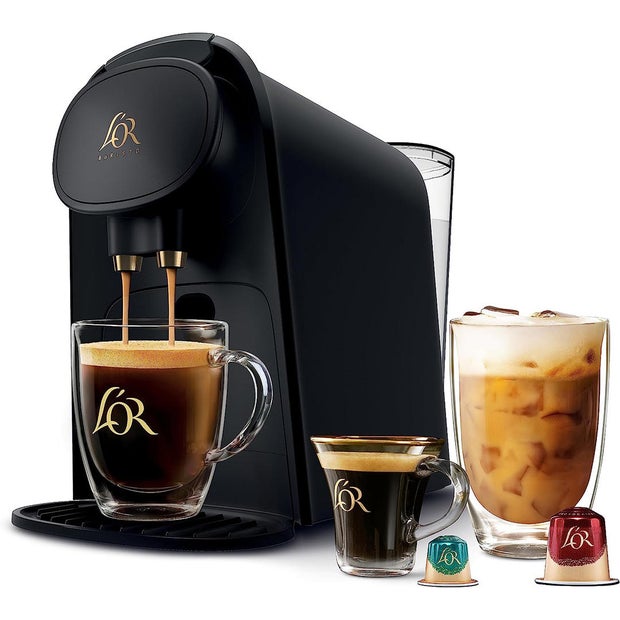 Save 16% on a L'Or Barista System coffee and espresso maker at Amazon now. The 4.2-star-rated coffee and espresso maker offers six cup sizes and detects the selected L'Or coffee or espresso capsule and adjusts brew volume accordingly. 
The on-sale machine is compatible with L'Or single-serve coffee and espresso capsules as well as Nespresso Original coffee machine capsules. 
L'Or Barista System coffee and espresso machine, $159 (regularly $189)
---
Keurig K-Cafe Smart: $200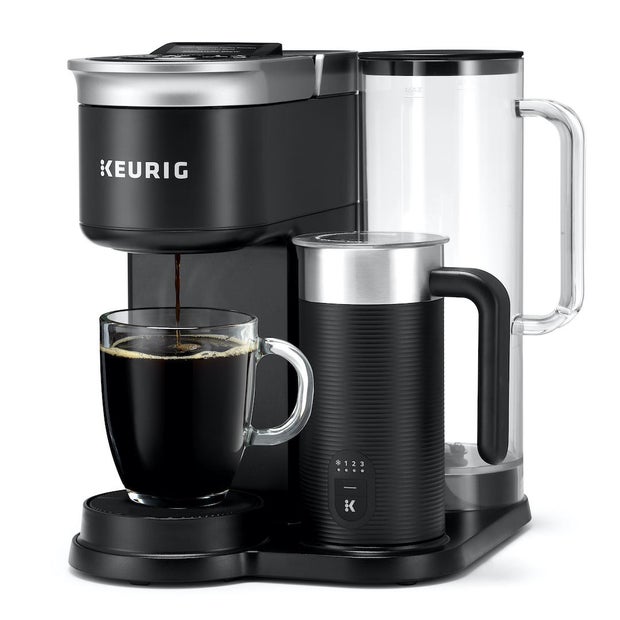 If you're looking to refresh your kitchen (and your morning routine) for spring, then check out this great Keurig deal from Amazon. The Keurig K-Cafe Smart promises to help you create more than 70 coffeehouse drinks at home using coffee pods. This model looks like a standard Keurig but has an attached milk frother and more brewing options.
The Keurig K-Cafe Smart connects to the Keurig app. You can schedule a brew in advance, brew remotely and more. The coffeemaker's BrewID tech, meanwhile, selects the ideal settings for whichever K-Cup you choose to use.
Or you can skip the app. The brewer has five temperature and six strength settings — the most customization Keurig has ever offered in a coffeemaker. And the milk frother has three temperature settings. The lowest is ideal for making iced drinks, while the highest promises to froth oat and almond milks.
This Keurig can create a highly-concentrated shot of coffee to mimic the profile of espresso. (There are espresso K-Cups available for purchase that you can use for the "shot" function, too.) The "shot" function is ideal for creating lattes, macchiatos and more espresso-driven drinks. There's an iced coffee button, too, which brews at a lower temperature and flow rate. 
Keurig K-Cafe Smart, $200 (regularly $250)
---
Keurig K-Mini coffee maker: $80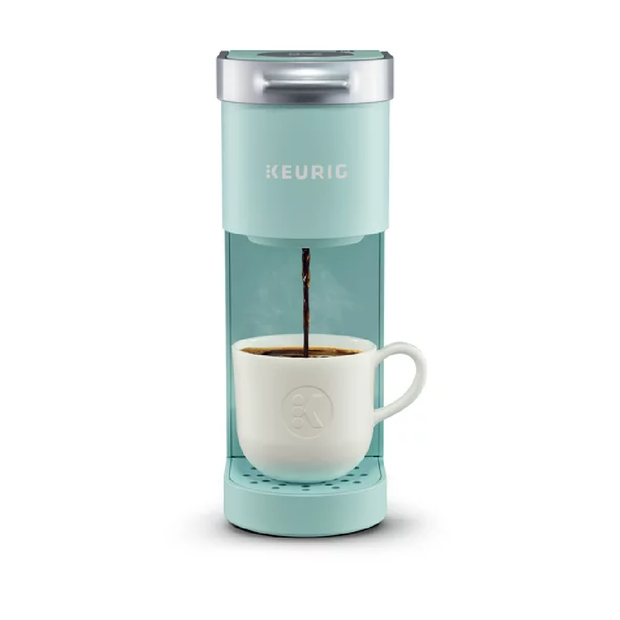 This mini coffee device is a great option for small spaces. 
The 5-inch-wide Keurig coffee maker lets you brew up to 12 ounces of coffee, hot chocolate, tea and more. It offers an energy-efficient feature that automatically turns off the coffee maker 90 seconds after you've brewed your cup. 
"I wanted something small to fit in a specific counter space and this Keurig k-mini was just that. It goes perfect with my decor and it fits just as well," wrote one reviewer. 
Keurig K-Mini coffee maker, $80 (regularly $100)
---
Keurig K-Elite coffee maker: $148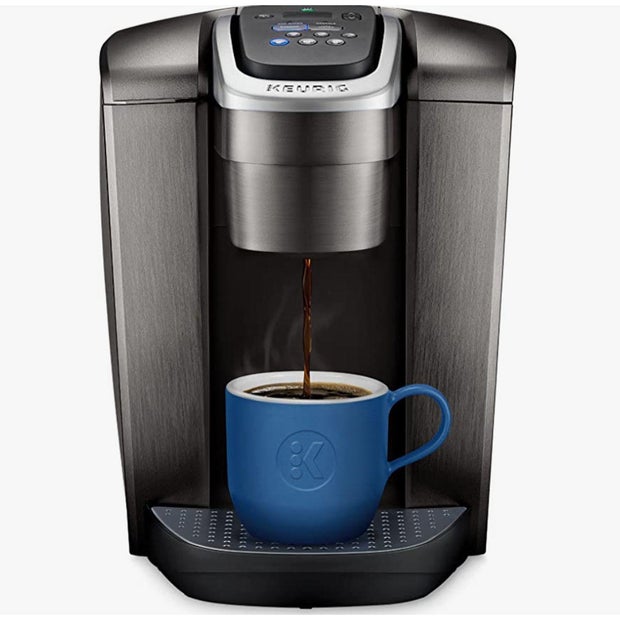 The Keurig K-Elite coffee maker makes a single cup of coffee at a time but features a 75-ounce water reservoir so you can make cups of coffee for everyone in your family. 
The 4.7-star-rated device features a strong brew button, an iced coffee setting and hot water on demand, perfect for making tea and hot chocolate on cool spring nights.
Keurig K-Elite coffee maker, $148 (regularly $190)
---
Instant Solo single-serve coffee maker: $100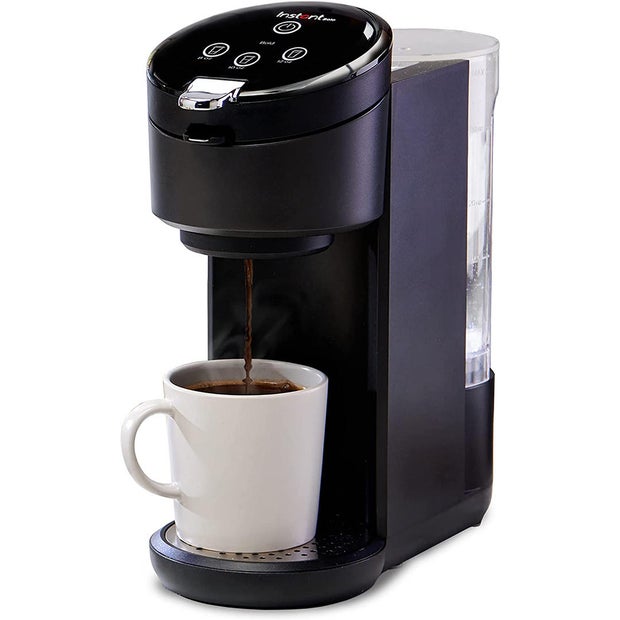 This Amazon customer-loved Instant Pot coffee maker boasts great reviews. "It has a very simple and straight forward design, it's easy to clean, and the cord isn't annoyingly short," wrote an Amazon user. "It has a slim profile so it doesn't take up a lot of space on the kitchen counter. The water reservoir is an ample size and is on the back of the unit, not on the side. (Which is one reason that I chose this coffee maker.) This coffee maker makes a great cup of coffee in a minuscule amount of time! Truly! It's super quick!"
This 4.2-star-rated coffee maker can make K-cup pods and your own grounds in the included reusable pod with handle. Choose from multiple brew sizes with 8, 10 or 12-ounce cups. The 40-ounce reservoir means you can refill less frequently and the removable drip tray lets you fill up to a seven-inch tall travel mug.
Instant Solo single-serve coffee maker, $100 (regularly $120)
---
Nespresso Pixie Espresso Machine: $219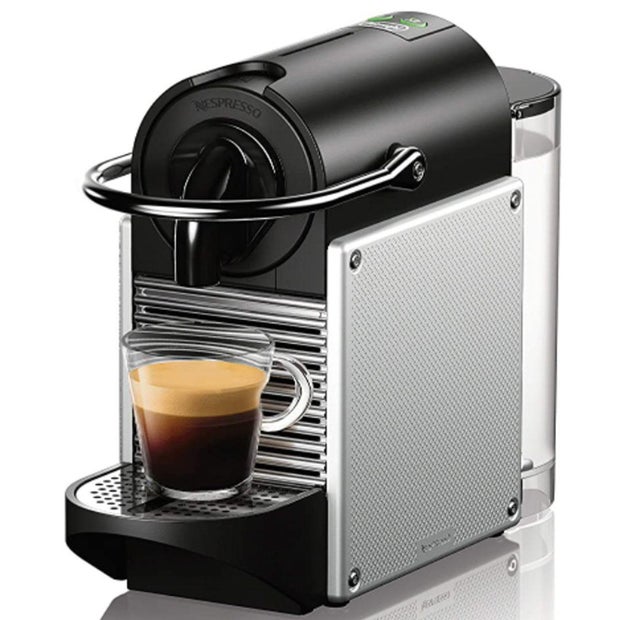 This slim Nespresso machine won't take up precious counter space. "I LOVE how much space this saves on my countertops," said CBS Essentials editorial director Leslie Gornstein. "It's amazingly easy to use and very easy to maintain." The Nespresso device features a high pressure pump and perfect heat control. 
This purchase includes a welcome set with 16 Nespresso capsules containing individual aromas. But if you haven't found your favorite flavor yet, don't worry.
"Nespresso is constantly putting out new and interesting coffee flavors, including iced-latte pods for warmer seasons and — my favorite — Hawaiian Kona, so there's always something fun to try if you're a Nespresso owner," said Gornstein. 
Nespresso Pixie Espresso Machine, $219 (regularly $229)
---
De'Longhi espresso machine: $160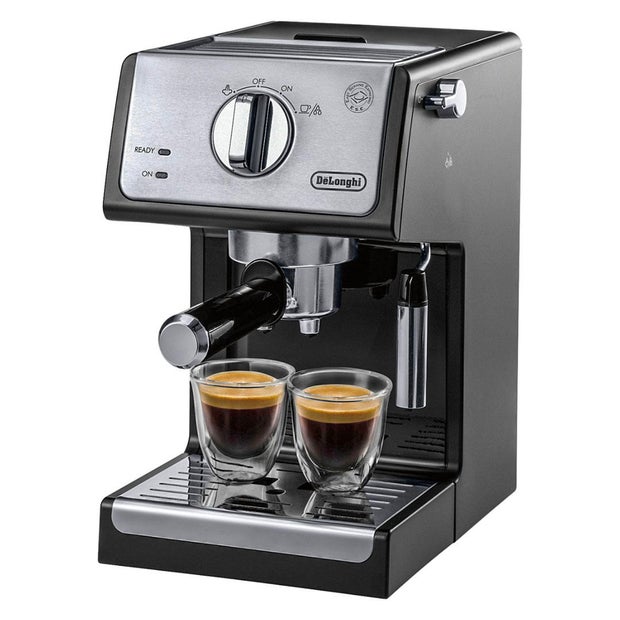 This 4.3-star-rated De'Longhi Espresso Machine makes shots of espresso with 15 bars of pressure. It features an advanced cappuccino system with a hot milk or cappuccino selector to mix and steam milk for evenly textured drinks. Other features include a double layer drip tray, removable water tank and stainless-steel accents.
"I love this so much," wrote an Amazon customer who purchased the espresso machine. "It's so easy to use and makes coffee so quickly. It was affordable compared to most espresso makers and the quality is amazing."
De'Longhi espresso machine, $160 (regularly $208)
---
Related content from CBS Essentials