Chocolate cake is always, always a good idea. And pretty much every occasion calls for chocolate cake. Birthdays, weekdays, rough weeks, major accomplishments — chocolate cake  makes it better. Homemade chocolate cake can be next level, and you don't have to be an expert baker to whip up a top-tier chocolate cake at home.
These recipes, which are sourced from avid bakers and accomplished pastry chefs alike, can be as easy as mixing common supermarket ingredients (don't underestimate the role of boxed pudding in a moist dessert) or a bit more complicated for those comfortable with an electric beater and egg separation.
The good news? Whether you're strengthening your baking skills or just getting familiar with an oven, practicing a chocolate cake recipe results in fresh, homemade chocolate cake. Share your freshly baked treats with friends, coworkers, neighbors — a slice of fresh chocolate cake is the key to popularity. 
With these 20 recipes, you'll work your way up to being the go-to baker for birthday cakes in no time. 
From fruit-forward iterations to nutty bites, each chocolate cake recipe is distinct, sprinkles and all. Here's what to bake before you can dig in. 
The chocolate cake is as classic as it gets, with one special twist — coffee. While it might seem like a strange ingredient, freshly brewed coffee actually helps enhance the cocoa flavor. Serve this on late nights, like New Year's Eve or before a big dance party, and with a cup of coffee or espresso. 
Secret's out: this chocolate cake is phenomenal. And not too difficult to make. The recipe starts with boxed cake mix, the ultimate hack to dress up a dessert at home. Homemade ganache frosting, plus fancy sprinkles, make this cake next level.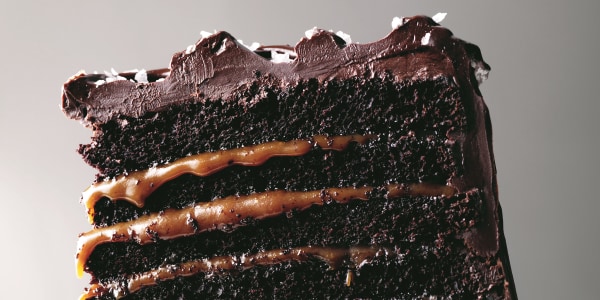 Courtesy Clarkson Potter
This cake is so decadent that it's almost hard to believe it exists. Of course Martha Stewart is to thank for this rich cake that layers  sticky salted caramel between moist chocolate sheets. Flaky sea salt sprinkled atop the homemade Dutch chocolate frosting is truly the cherry on top.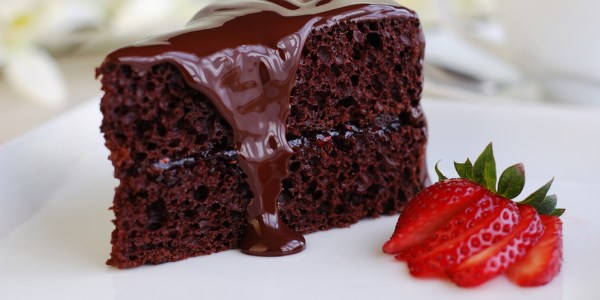 Shutterstock
The more chocolate, the better. This two-layer cake is old fashioned and classic in all the right ways. Every bite is super chocolatey, thanks to a duo of chocolate frosting and chocolate cake made with both melted chocolate and cocoa powder. It's one of the most popular cake recipes on the internet for a reason.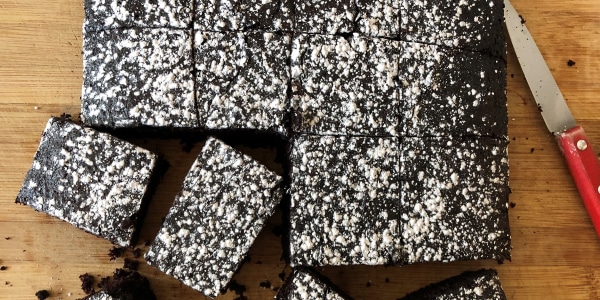 Forget the typical sandwich spread — mayonnaise takes on a second identity in this cake recipe. Adding richness, lushness and tenderness to the better, mayo is the hidden ingredient to a soft and luscious chocolate cake. The only other thing that this cake needs is a dusting of powdered sugar on top.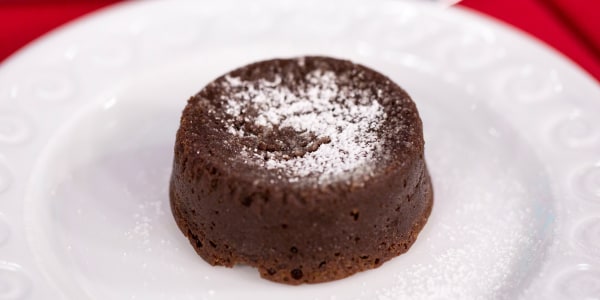 Samantha Okazaki / TODAY
Flourless chocolate cake is its own kind of treat. Naturally gluten-free, it's hard to tell this chocolate cake is even missing anything, thanks to its decadence. Using frothy egg whites and high-quality chocolate are the two keys to success with this recipe.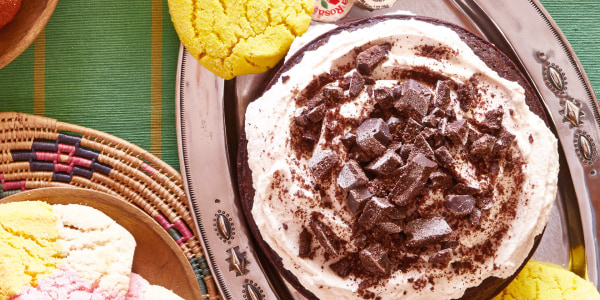 Victoria Pearson / Nathan Turner's I Love California: Live, Eat, and Entertain the West Coast Way
Two spices add an extra element to this Mexican chocolate cake. Cinnamon and cayenne pepper add a nice zing, and a touch of instant coffee adds some depth. Sour cream brings the moisture to this cake that's almost as easy to make as it is to eat.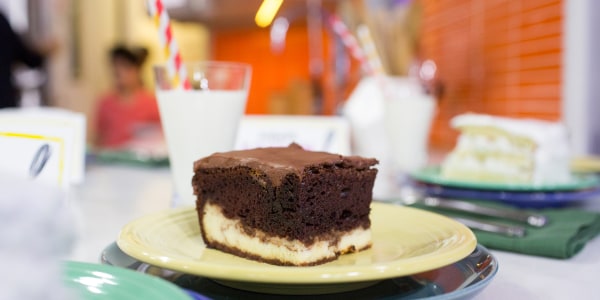 Samantha Okazaki / TODAY
Ready to fall in love? This basic cake comes together with store-bought cake mix and instant chocolate pudding. A homemade mascarpone and ricotta filling adds some Italian flair to this chocolate cake, echoing tiramisu but in its own, chocolatey way.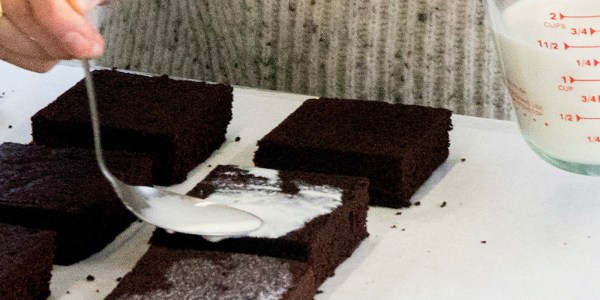 Courtesy Christina Tosi
Chocolate and mint may be one of the world's best culinary combos. And of course Milk Bar founder Christina Tosi knows how to best couple these two in a cake. This recipe is more about technique than it is baking (read: the cake can be from the store), and it relies on making a peppermint-flavored milk to douse the cake in.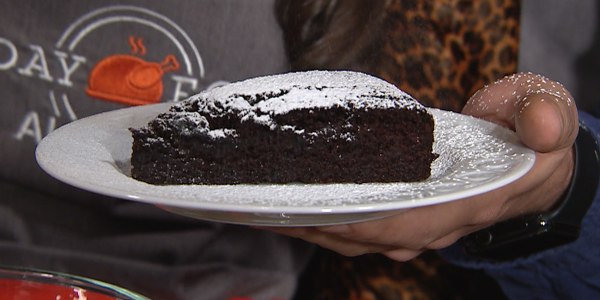 TODAY
Leftover wine (or a freshly opened bottle to drink while baking) is the key to this adult-friendly chocolate cake. Vegan chef Chloe Coscarelli's recipe uses wine and vinegar for moisture and a little bit of  sweetness, plus fresh raspberries on top for a burst of color and fruity flavor. Pre-bought coconut whipped topping finishes everything off.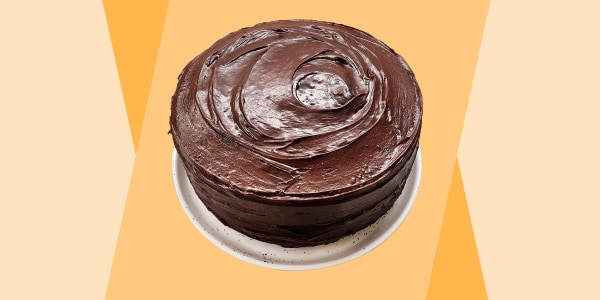 TODAY Illustration / Erica Chayes Wida
Five ingredients make this crowd-favorite cake. And all five ingredients are typical supermarket purchases. Chocolate cake mix and peanut butter unite for a flavor bomb that's moist, nutty and chocolatey, and the addition of extra chocolate chips adds some nice meltiness. Switch it up for peanut butter chips if preferred.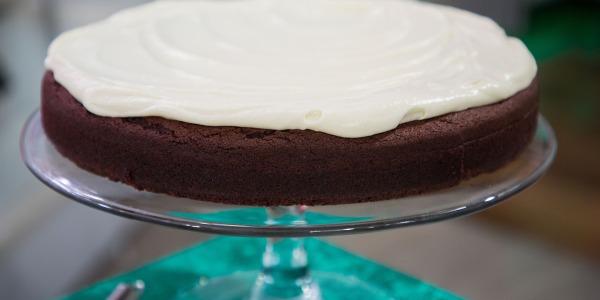 Nathan Congelton / TODAY
Inspired by a fresh, frothy pint of Guinness, this chocolate cake takes the stout to another level. Bubbly dark beer provides a nice base to make the chocolate cake, which also uses buttermilk for moisture and a touch of rang. A whipped cream cheese icing is a luscious contrast  to the rich, Irish-style chocolate cake.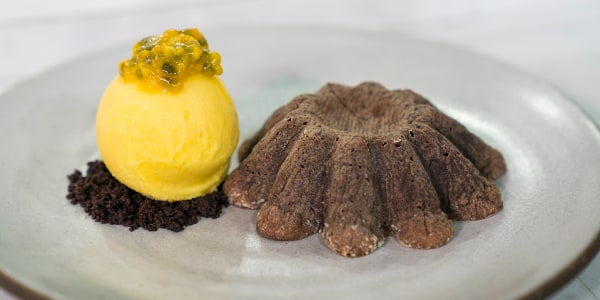 Mike Smith / TODAY
This five-star restaurant worthy cake is totally doable in your home kitchen. This petite cake is very chocolate forward and quick to make. Bake it in individual ramekins or other molds for an elegant dessert that's dinner party ready.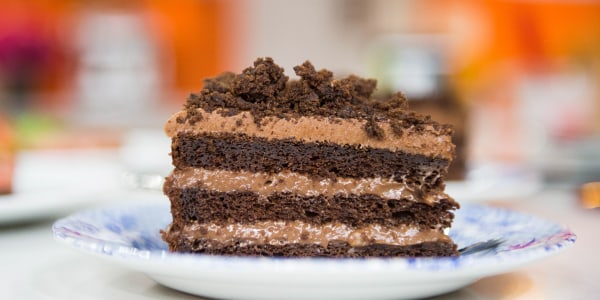 Nathan Congleton / TODAY
This dark chocolate cake is packed with secret ingredients that give it a special oomph. One cup of stout adds a chocolatey, malty flavor, while a pudding-based filling adds creaminess to each bite. The four layers make this a substantial and celebratory cake.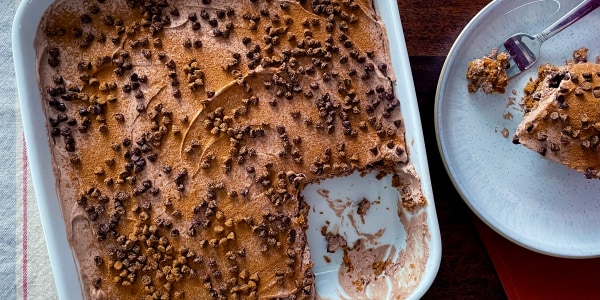 Melissa Knific
Icebox cake is timeless, and is one of the easiest ways to prepare cake for a group, especially without turning the oven on. Inspired by Mexican hot chocolate, this cake combines graham crackers, cinnamon and chocolate for a hooey dessert. Whipped cream cheese adds an extra level of decadence, though go ahead and use the store-bought frozen version in a pinch.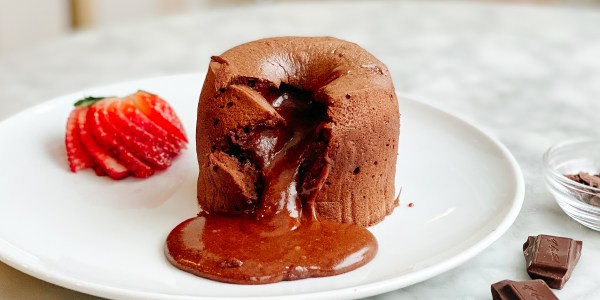 Anina Belle Giannini
If it's a French pastry, it's fancy. And this recipe from the South of France is merveilleux. Fresh strawberries add sweetness to the semisweet chocolate base, with the finished product being gooey, melty and oh so decadent.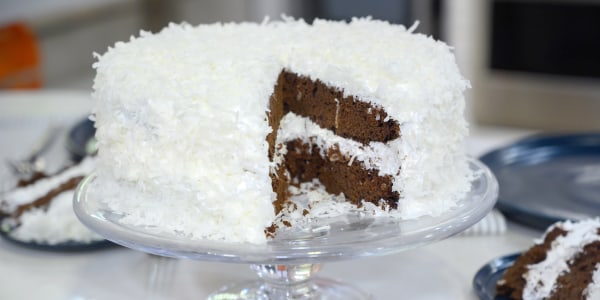 Nathan Congleton / TODAY
Chocolate, coconut and marshmallow, oh my! This cake is almost like a giant candy bar, but more sophisticated as it's 100% made from scratch. This chocolate cake tastes best the next day, so go ahead and  make it ahead of a celebration. You'll thank us later.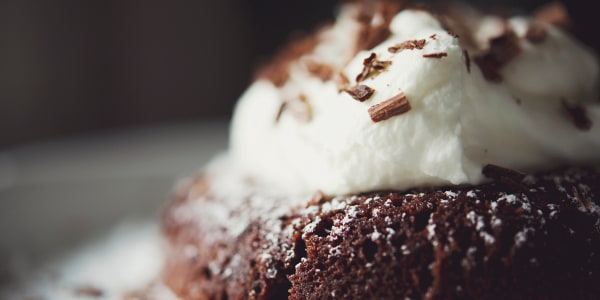 Getty Images
Amateur or busy baker? No matter your skills in the kitchen, let the Instant Pot do most of the work for dessert. This lava cake cooks in ramekins in a pressure cooker, ensuring that the outside is crisp and insides are gooey, just like they should be.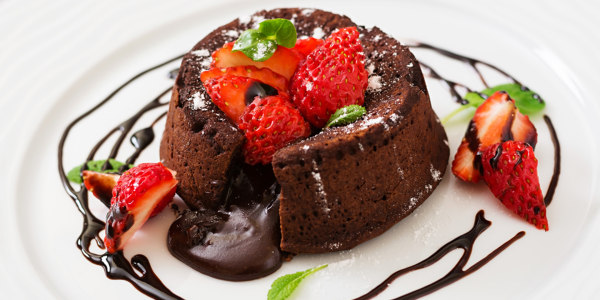 Shutterstock
Inspired by a brigadeiro, a Brazilian chocolate truffle, this molten cake is about to become a family favorite. Condensed milk adds a nice sweetness to the cake, which is served warm. Naturally, it pairs well with your favorite ice cream.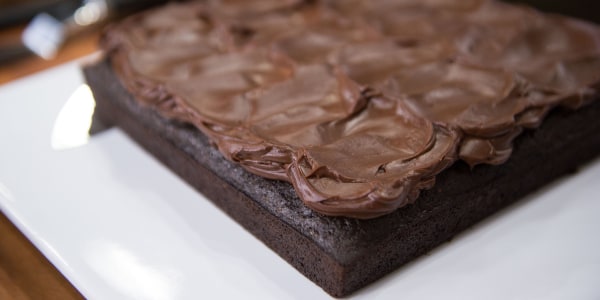 Nathan Congleton / TODAY
Beets in cake may seem odd, but Martha Stewart knows what she's doing. A lot of processed sugar comes from beets, so it's a flavor that you might be  familiar with. In this case, whole beets add a fudginess and dramatic dark hue to the sheet cake. Thanks to the inclusion of the root vegetable, this dessert is basically a salad.